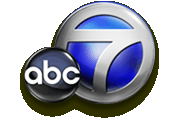 KABC's Green Right Now Reports brings us the story behind the GoSolar 2010 community program. The article traces the neighborhood roots of Open Neighborhoods community solar back to Vice President Al Gore's call for 100% clean electricity by 2018.
Two years ago, former Vice President Al Gore called for America to produce 100 percent of our electricity from energy sources with zero carbon emissions – and to do so within 10 years, declaring "this goal is achievable, affordable and transformative. It represents a challenge to all Americans — in every walk of life: our political leaders, entrepreneurs, innovators, engineers and every citizen."
Recognizing the abundance of Southern California sunshine and availability of generous California Solar Initiative rebates, we wondered why more homes in our neighborhood (including our own!) had not already switched to solar.
We discovered that our LADWP electricity was powered largely by coal, one of the largest contributors to green house gas emissions and global warming.  We also learned that when the environmental and health impacts of coal are considered it is one of the country's most expensive sources of electricity.
What followed was months of letter-writing, petitions, and grass-roots organizing to persuade DWP to allow more affordable solar installations through leasing programs costing less than your monthly electric bill with no upfront costs.
With the help of our Mar Vista neighbor, Councilmember Bill Rosendahl, LADWP opened up its Solar Incentive Program to allow third-party solar leasing — and within weeks the GoSolar Mar Vista community program was born.
Read KABC's full article for more.