Bring Free Wireless Internet to Your Neighborhood
Open Wi-Fi is a free wireless mesh that may already be in your neighborhood. If not, you can bring free and affordable broadband Internet to your neighborhood today.
Program Details
Conventional broadband cable/DSL Internet service can be expensive and unreliable, and much of it goes unused. Participation in a neighborhood wireless mesh has numerous benefits:
Reduce the cost of Internet service
Avoid reliance on a single Internet service provider
Receive free advertising for your business
Bring free wireless Internet to your neighborhood and help make affordable broadband Internet available to the entire community.
---
Join the FREE BROADBAND Project on Facebook
Help bring free broadband to your neighborhood with wireless Internet.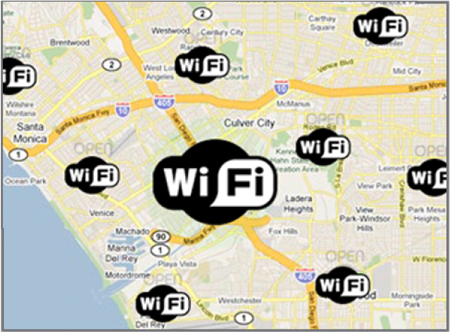 Host a Wi-Fi Location and OPEN Your Community
Now you can host a Wi-Fi hotspot and bring affordable broadband Internet to your community. Contact us today to learn more.